Make your kingdom matter...
by partnering with God to advance His.
God has given you a "kingdom."
A life, all your own.
Are you satisfied with what you've built...the impact you've made so far?
God has a kingdom.
It's Good News.
And He invites you to help advance it on earth.
Join Him. Right here.
The Kingdom Course is a new kind
of small group study.
It's a journey of reorienting your kingdom around God's goals.
You'll find meaning in life like never before.
How does it work?
Together with a small group,
you'll experience the kingdom of God in four ways:
(click the right arrow below to scroll)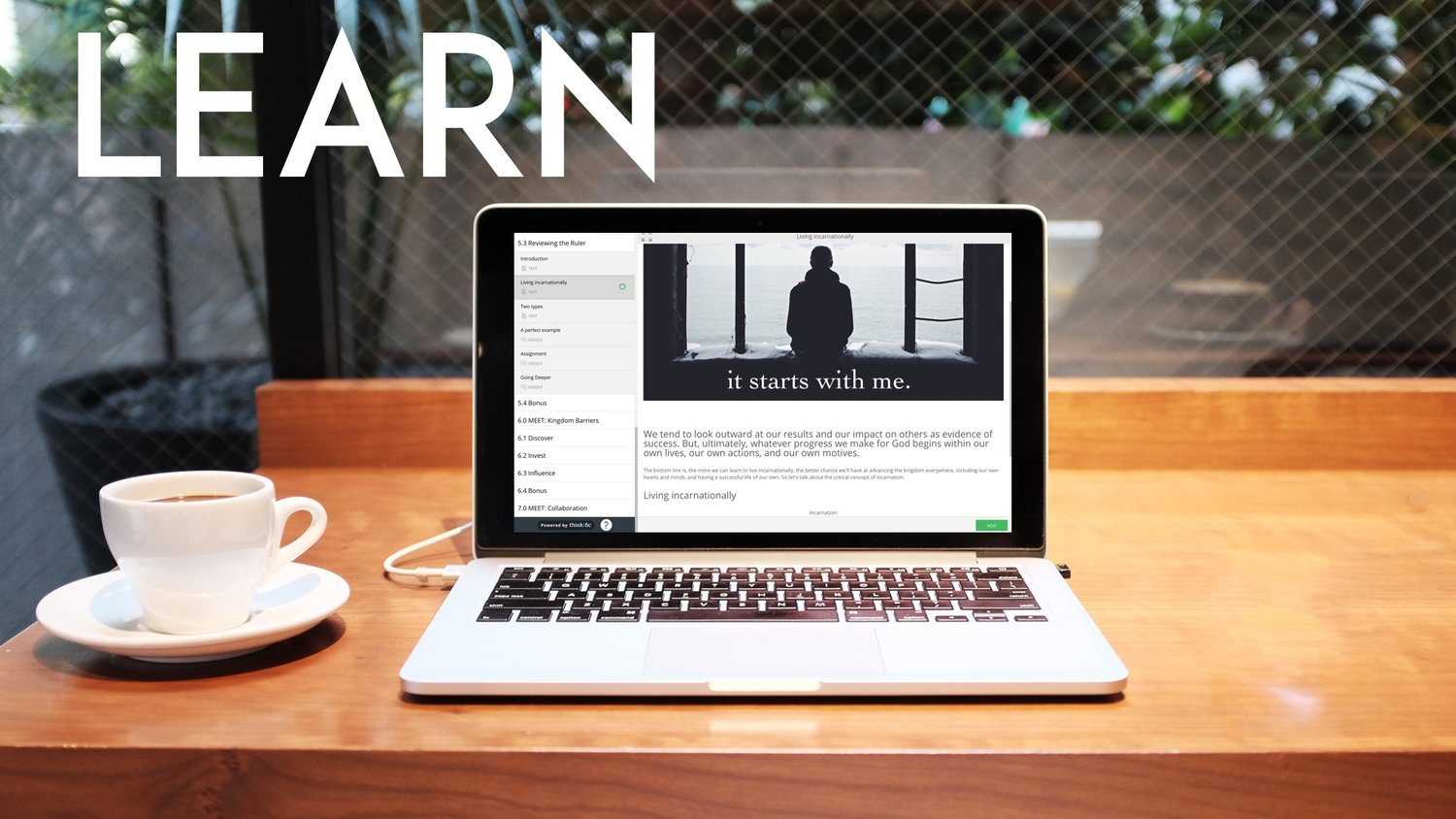 "This course has taught me just how big and extending God's kingdom truly is."
~ Kingdom Course student
Here's what's possible:
See the big picture of Life and how you fit in

Learn who you really are and how you're put together

Discover what God is really doing on earth and how to join Him

Uncover your hidden leadership abilities

Gain deeper friendships and community

Make a real difference in other's lives

Hear God when He speaks to you

Improve your community in real, practical ways
Curious, open-minded Christians and non-Christians who seek more purpose in their daily lives.
Any age, any walk of life...if you have an open heart, you're welcome!
Together, you'll experience the kingdom of God by meeting, learning, leading and serving to transform your own kingdom and community.
The course is eight weeks.
Each week you'll meet once and have three Lessons to complete online, at your pace and schedule.
"Spiritually & mentally stimulating."
~ Kingdom Course student
Fill out the form to learn more
What's covered in the course?
Each week, you'll learn and practice life-changing topics.
FAQ
1. Who is the course for?
Open-minded, open-hearted Christians and non-Christians seeking more meaningful lives.
2. What knowledge is required to join?
No knowledge of the Bible is necessary.
3. Is this course a Bible study?
The goal is life transformation...to reorient our lives around God's kingdom and values, as found in the Bible. The emphasis is on internal change, supporting each other, and helping our community with Kingdom acts.
4. How long is the course?
The course is eight weeks. Each week starts with a "Meet." During the week, there are three Lessons to complete online. You'll end the course with one final Meet together.
5. What does the Meet look like?
Each group's will look different, but Meets are casual, and usually contain some combination of food, discussion, prayer, and fun. Did we mention food?
6. What do the Lessons look like?
Lessons help you interact with scripture and answer thought-provoking questions. Lessons take about 15 minutes.
Every lesson includes online, private discussions, exclusive to the group.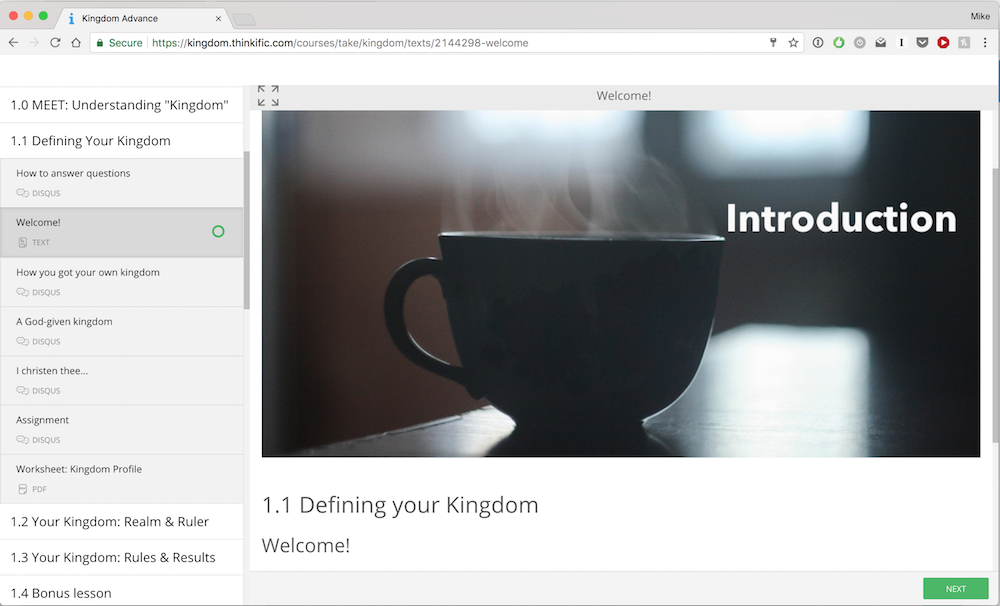 Lessons are available 24/7 via the Internet & include private discussions.*
*Laptops & computers work best. You can also use smartphones & tablets.
Left: image of the course.
7. Are the Lessons mandatory?
You'll get the most from your experience by doing the Lessons.
8. What is the "Project?"
The group creates a project that will benefit their local community in a practical way that also advances God's Kingdom.
9. Is the Internet necessary? And do I have to be a geek?
Internet access is necessary for discussions, and is highly encouraged. You'll get the most being online. No need to be a geek!
If you can do Facebook,
you can do this course!
10. What if I don't have a computer?
You can do the lessons with someone from the group who does. Most libraries have computers with Internet access. A printed workbook is also available.
Anything else I should know?
This course offers opportunities for real life change. Real change requires commitment, reflection and action. Please be prepared to make the course a priority.
God's Kingdom brings life.
You can be a part.
Left: image from the course.
"I needed this!"
~ Kingdom Course student
Find a Kingdom Course near you!
Pastors & Church Leaders click here.